Payday loans are excellent solutions to short-term money woes. Our Payday Loans are Beyond Compare. Delivered ethically, according to the highest industry standards, the payday loans which are offered by our company, Prime Progressive, are designed to tide you over when you're having trouble making ends meet.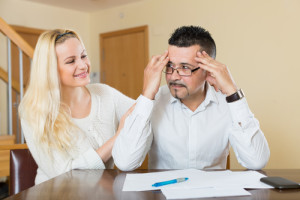 Get the Money That You Need…Fast!
We are pleased to provide our valued clientele with exceptionally fast loan application and loan approval processes. In addition, when you choose to place your trust in us, you'll access a progressive finance no credit check application, which means that the odds of your loan being approved will be higher, even if your credit rating is less than perfect.
Our goal is to help you out by offering you access to the money that you need so much! As well, you should know that our payday loan interest rates are competitive and that our repayment terms are fair and extremely simple to understand.
If you're over the age of 18, with a valid checking account and a source of regular income, you're a candidate for a payday loan. Apply online in order to facilitate the process – it's definitely the fastest way to get the funds that you need.
In most cases, we provide answers about loan applications within one to two business days and approved loans will be finalized rapidly. A representative will contact you when your loan is approved and he or she will let you know what to do next. Once you've completed the final steps, funds will be wired to you electronically, usually within 24-48 hours.
Choose Our Reputable Company Today
If you're in the market for a payday loan, you simply can't do better than our company. We have years of experience providing customers just like you with the very best short-term cash advance solutions. Progressive loans are ethical and our customer service is top-notch. We'll ensure that you understand all aspects of your financial responsibilities with regard to your payday loan. This means total accountability on our end and no unwelcome surprises, such as hidden charges or extra fees.
Progressive credit solutions are the smartest ways to get bills paid and to get back on track. While payday loans are not designed to be used on a regular basis, they work very well for those who are in financial crisis. They offer hope to people who need money fast and don't know where else to turn.
We are trustworthy and we care about our clients. This is why we encourage you to apply for a payday loan today.